In October 2019, the Hong Kong Global Resources Autumn Electronics Show, which brings together cutting-edge technology products, was held at the Asia World Expo in Hong Kong. It was divided into two sessions: Consumer Electronics Show and Mobile Electronics Show, including the Consumer Electronics Show, which was held from October 11 to 14, with more than 3,700 booths, including products of home/commercial electronics, outdoor electronics, audio products, car electronics, games electronics, intelligent life, electronic components, computers and accessories.
As one of the world's leading exhibitions, the Global Resources Electronics Show attracts more than 7,800 verified exhibitors from Asia and around the world, with suppliers and brands from China and other parts of Asia who showcase their excellent products on the platform and look for the right partner.
For the smart personal transporter manufacturers, this is a good platform to show their products to international buyers, therefore the HK Global Resources Show is also one of the industry's biggest exhibitions.
As an industry media focused on intelligent steps, and a global resources cooperative media partner, Wheelive also attended the exhibition and experienced the event. The exhibition's personal transporters are mainly gathered in the Electric Personal Mobility Vehicle area of Venue 2, with more than 60 factories setting up booths.
In this exhibition  almost every booth has electric scooter products,
KIXIN Electronics brings a new dual-drive electric scooter, equipped with 40 lithium batteries, making it more powerful that the former one. It features an embedded removable battery design that delivers 45km of range in a single session and can reach more than 80km in a single range if equipped with two batteries.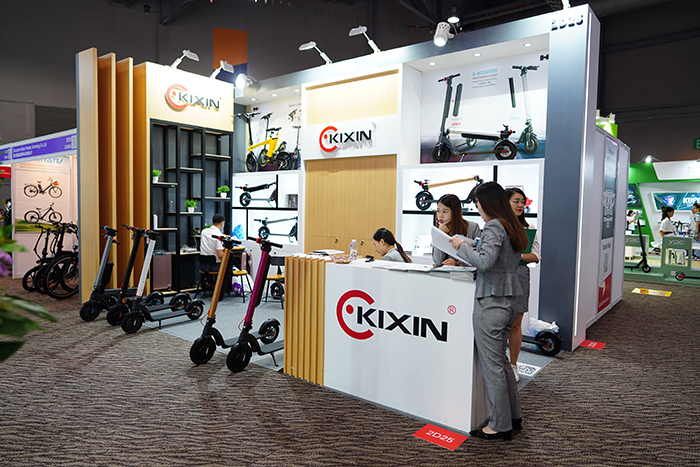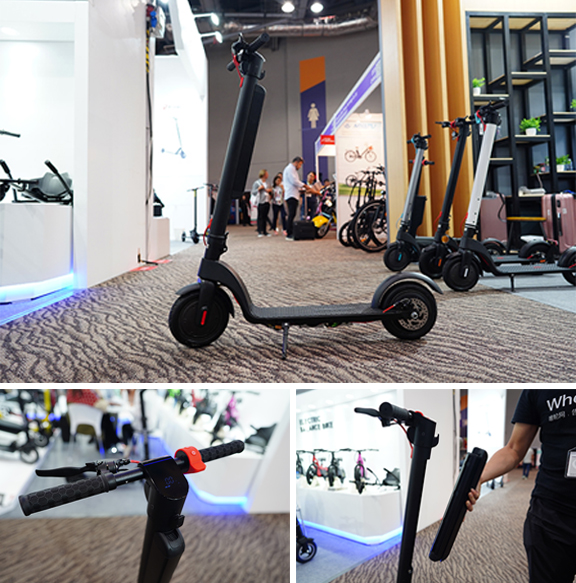 We found that a lot of manufacturers in this exhibition has adopted the use of retro design, such as Tomoloo brought an e-scooter with the use of retro elements.  Using brown leathers,  the hand-held combines retro and technology, and can also avoid being slippery.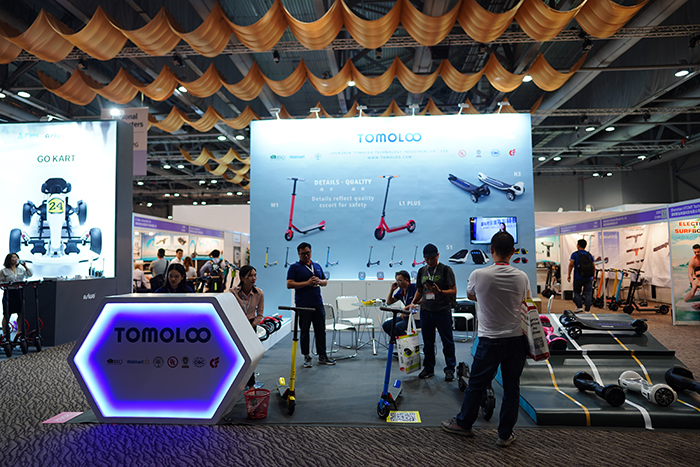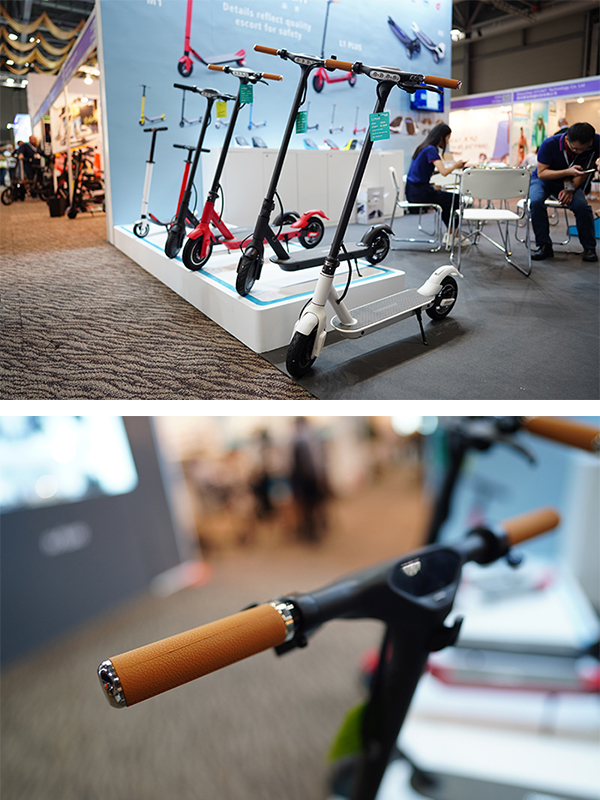 Gejiang brings a range of electric scooters, which have three colour schemes, and two driving styles: black and white for front-wheel drive and yellow for rear-wheel drive.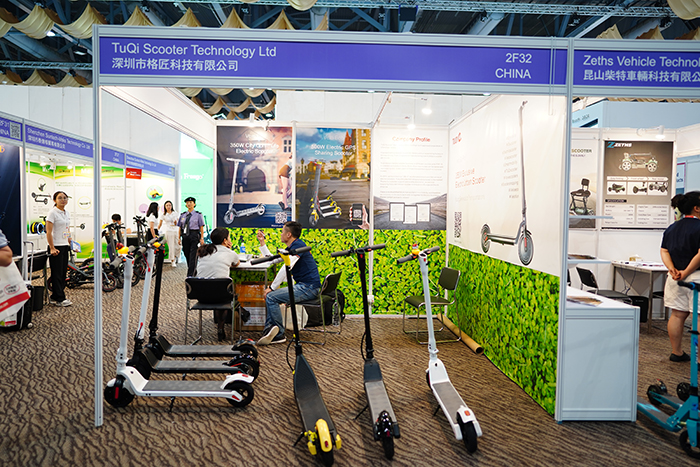 The gridsmith told Wheellive that several of their current new products are mainly custom-made for South Korea's dockless e-scooter companies.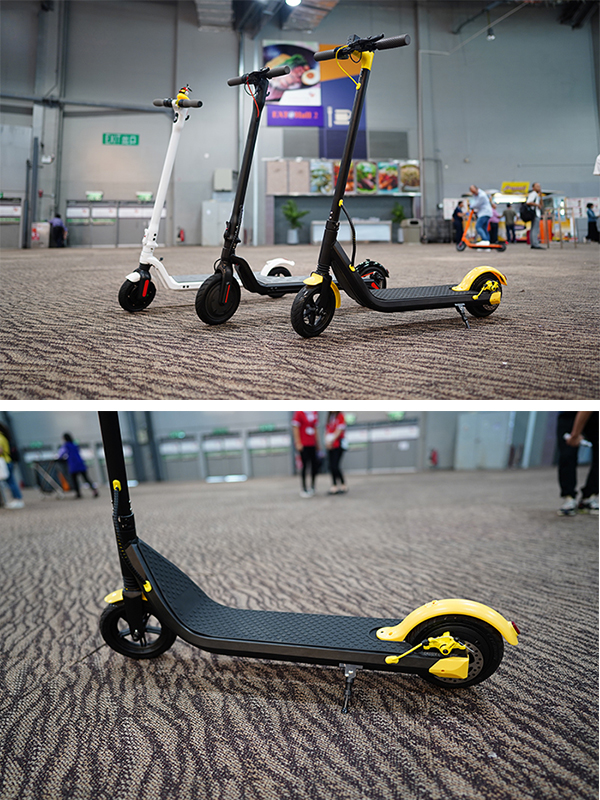 Besides the use of leather, there are manufactures using materials and matching color to reflect the retro style, such as a Zeths electric scooter, using aluminum alloy handle, gray tires, board pedals and mint green frame, so that the whole e-scooter can combine with elements of retro and fresh.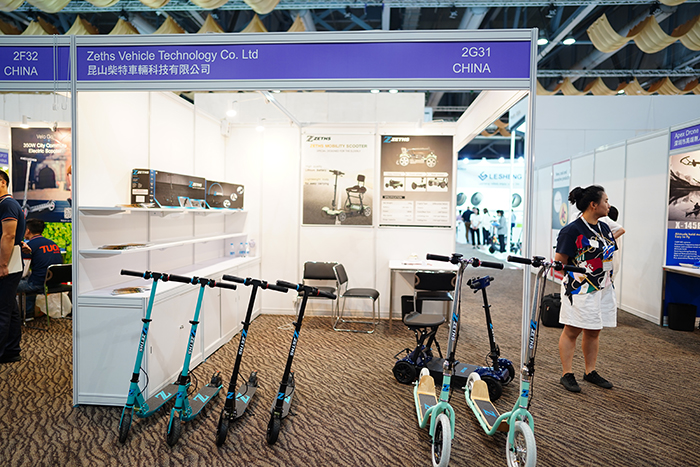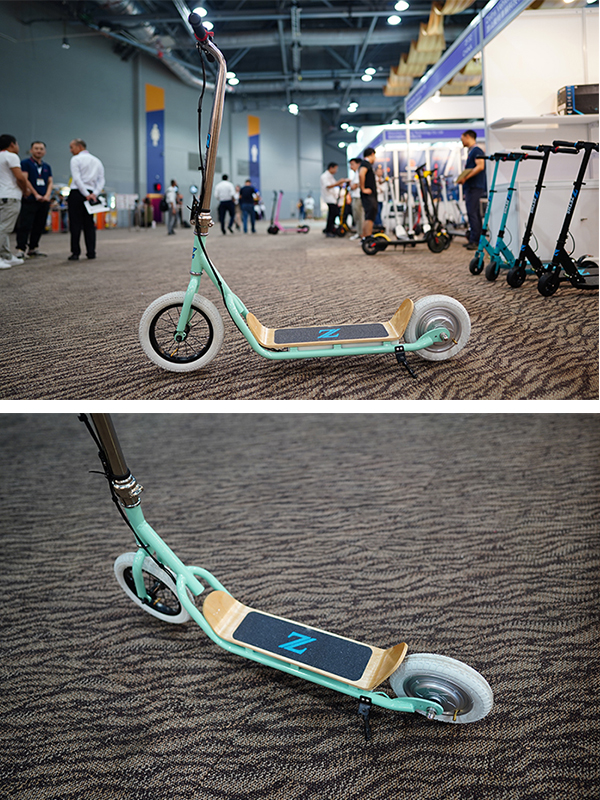 Flying ants, who have been the main stayers in balance bike, shows off a number of electric scooters this time.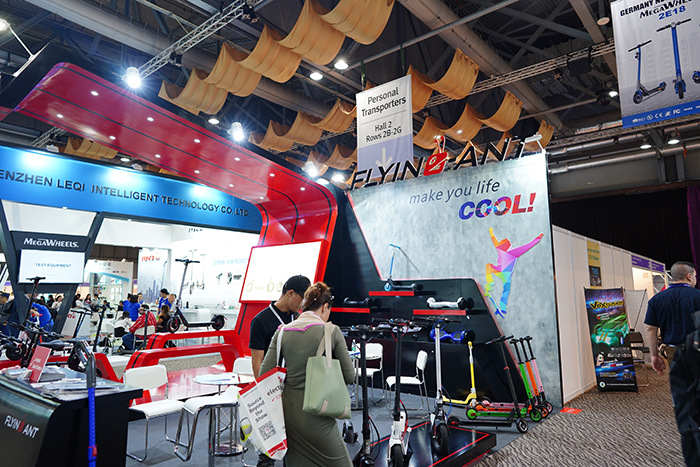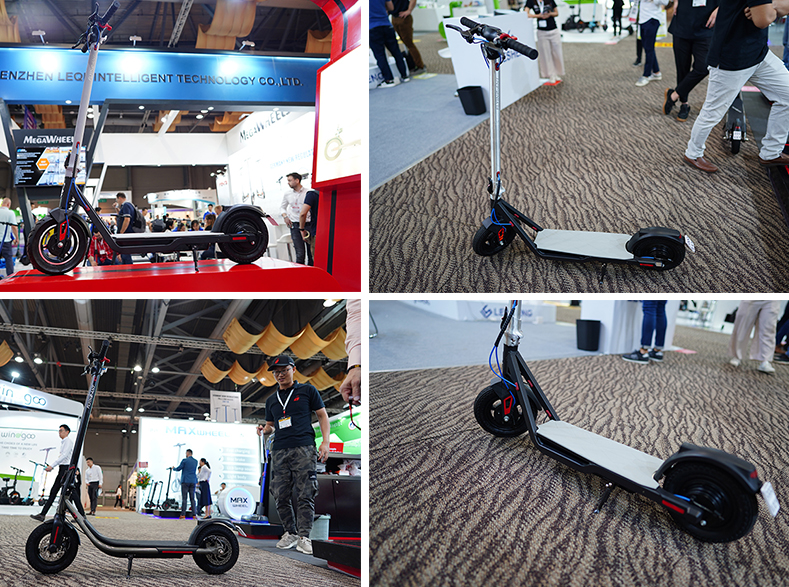 Overall feeling
Generally, the number of personal transporter booths in this session has a certain reduction, the main reason is that there are not many new products in the industry this year, mostly ones comes from the previous product structure with a small amount of micro-innovation, and the main products in the personal transporter exhibition area have gradually changed from entertainment-based products (balanced car) to tool-based products (electric bicycles, electric scooters).
In addition, the companies are generally optimistic about the future of the industry and they predict that personal demand for electric scooters in overseas markets may explode next year.
The main reasons are:
1. The coming up of sharing e-scooters has stimulated the need for short-distance travel.
2. Some European countries have made new regulations for such products, opening the way for legalization .
3. The price of sharing e-scooters is not cheap in fact  (and it may face a prices-rise in sharing e-scooter if enterprises need to make profits, reference to the domestic sharing bicycle and power bank), when consumers' habit have been formed, they will gradually not satisfied with the limitations of the sharing mode, more consumers will prefer to have own their own electric scooter.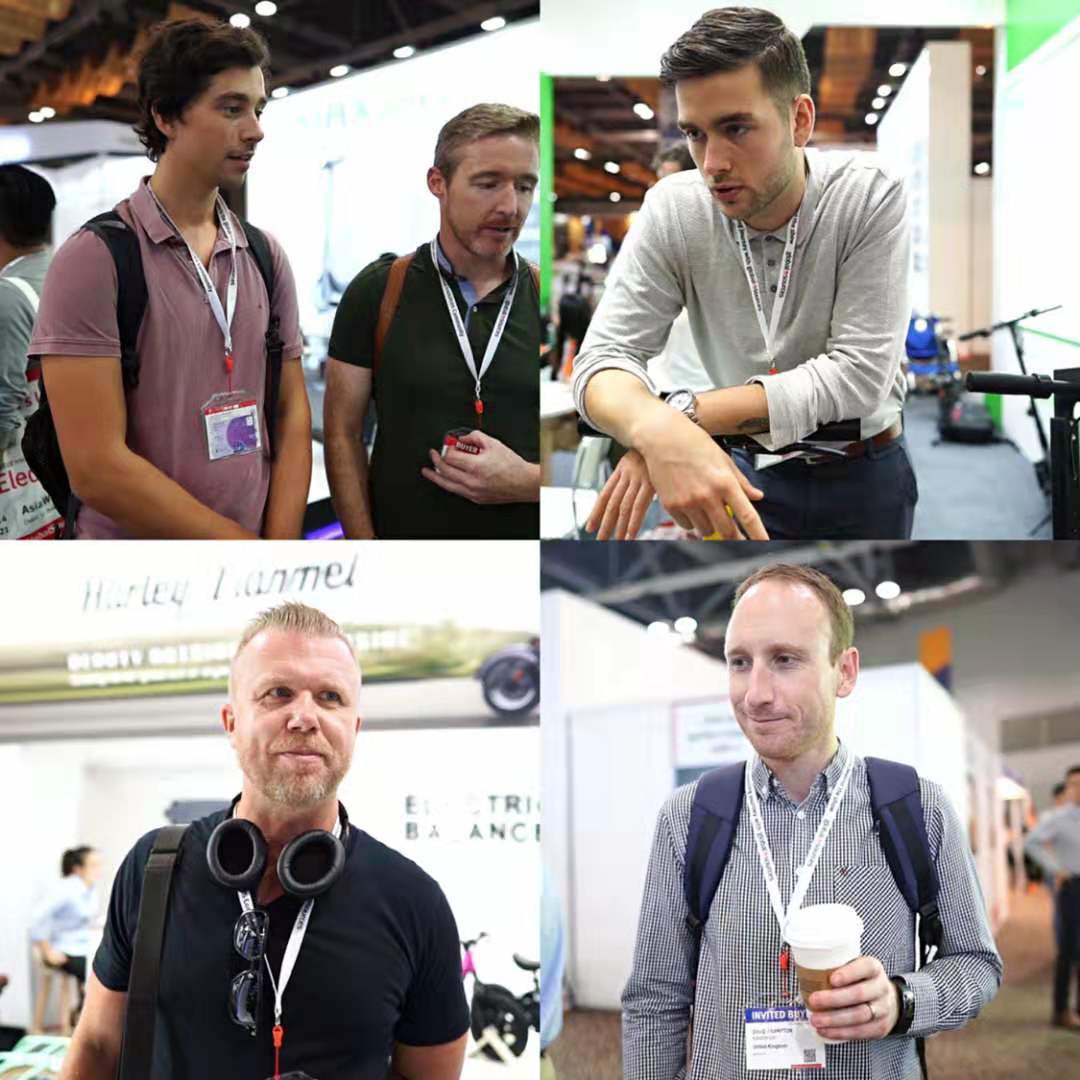 This also conform to our prediction, electric scooters and bicycles had appeared a hundred years ago, but due to the technical limitations of the year, the development path of e-scooter is not as smooth as bicycles, but now is not the same, because of technology and capital, it has become a tool-type product between bicycles and cars.
Tool products will not die out, and will be more refined and diversified as future technologies evolve. So will the industry market next year correspond to our expectations? We keep an eye on it.