Electric scooter has gradually become a short trip tool for city trendsetters due to its fashion and light weight. SWAN, an electronic scooter manufactured by Qingmai Company, was recently unveiled at a trade show in China.
Qingmai Company, a new-age technology company based in China, recently unveiled its latest creation – SWAN electric scooter, which is designed for the environmentally-conscious city commuters. Made of carbon fiber and aluminium alloy, SWAN has a streamlined appearance. Team Qingmai Company present at the launch event held in China maintained that the lightweight and fashionable e-scooter would appeal young and dynamic city trendsetters.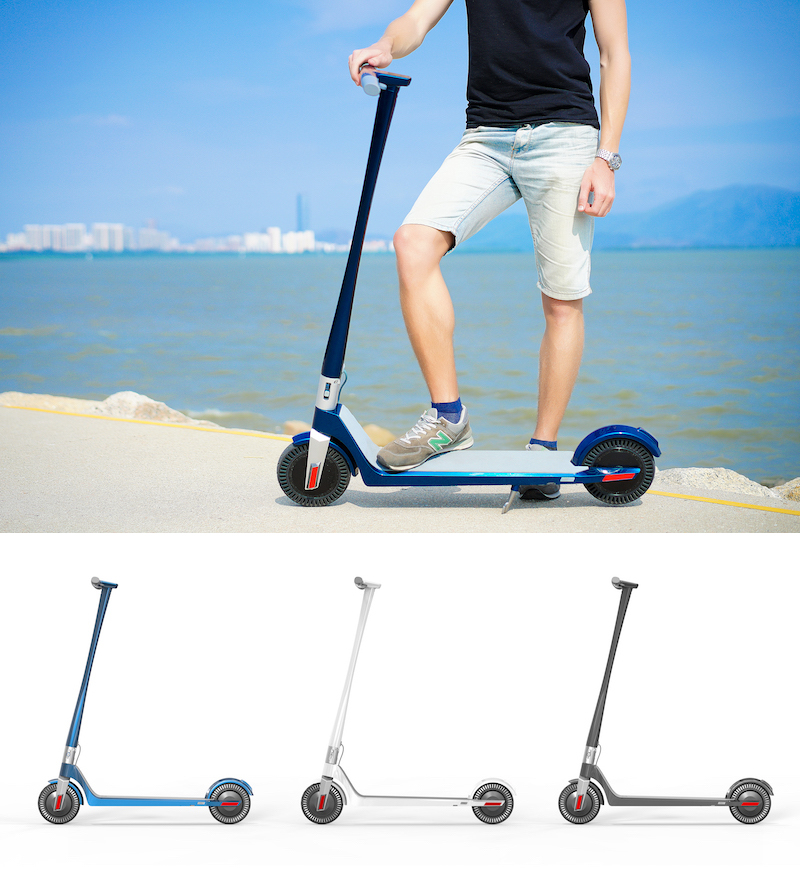 "Our product design team has integrated ON/OFF key, accelerator pedal and brake, head light, and horn in this lightweight electric scooter. SWAN e-scooter's handle is made of magnesium alloy. The steering stem of the SWAN scooter is made of T700 carbon fiber which is made by Toray Resin Company of Japan, which is the biggest carbon fiber producer in the world", said a top marketing executive of Qingmai Company.
He also informed that the carbon fiber steering stem is slim and curved, which is why the scooter has been named SWAN.
"The folding structure of SWAN scooter is unique. To guarantee structural strength and pretty appearance of this product, our design team has designed a highly integrated quick folding system. It scooter weighs not more than 12 kg, so a girl can lift it only by one hand. In addition, the folded scooter is so small that it can be easily put into a trunk. Also, the board of SWAN scooter is made by unit forming process without splicing and welding point", added the executive.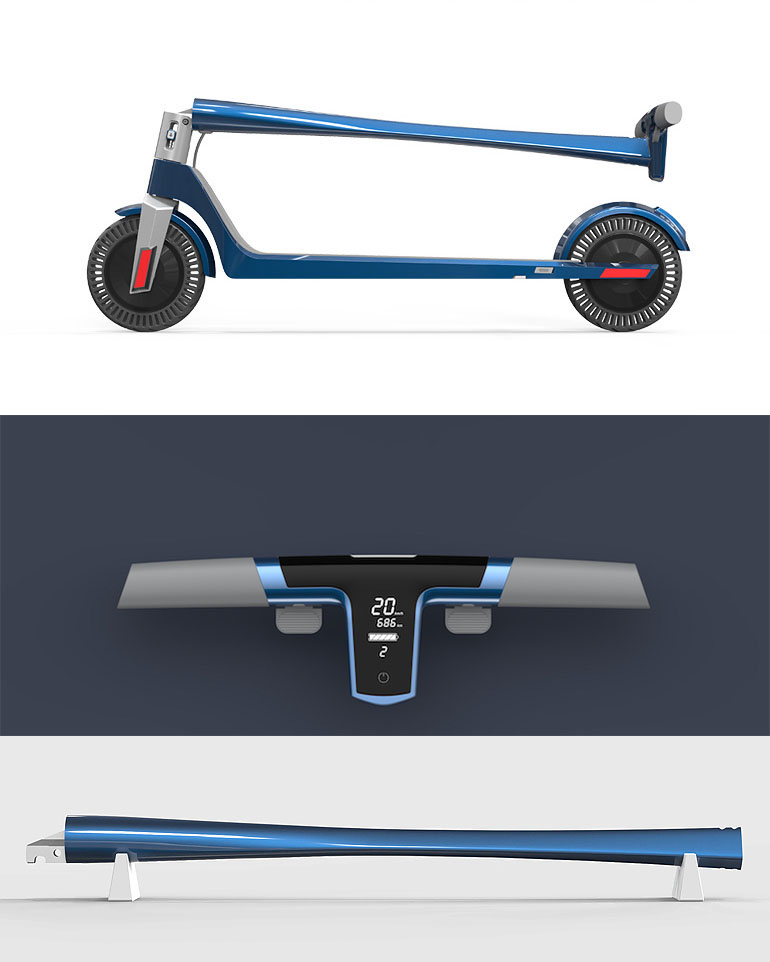 According to the executive, the tire of SWAN is a 7.5 inch maintenance-free hollow shock absorbing tire designed and manufactured solely by Qingmai Company. He also informed the press that SWAN e-scooter is driven by two motors. The single power motor is 200 W, with the rated total power being as high as 400 W, and the peak power is as high as 800 W. In addition to that, double electronic brake system has been used.
Mr. Chen, the media spokesperson for Qingmai Company who was present at the trade show, informed the press that SWAN comes in two variants, a single-drive scooter and a double-drive scooter.
"We have used sine wave vector control technology in the SWAN e-scooter. The main feature of sine wave technology is to minimize the noise from motor and supply strong power and better riding experiences. Buyers can also choose from three color options", said Mr. Chen.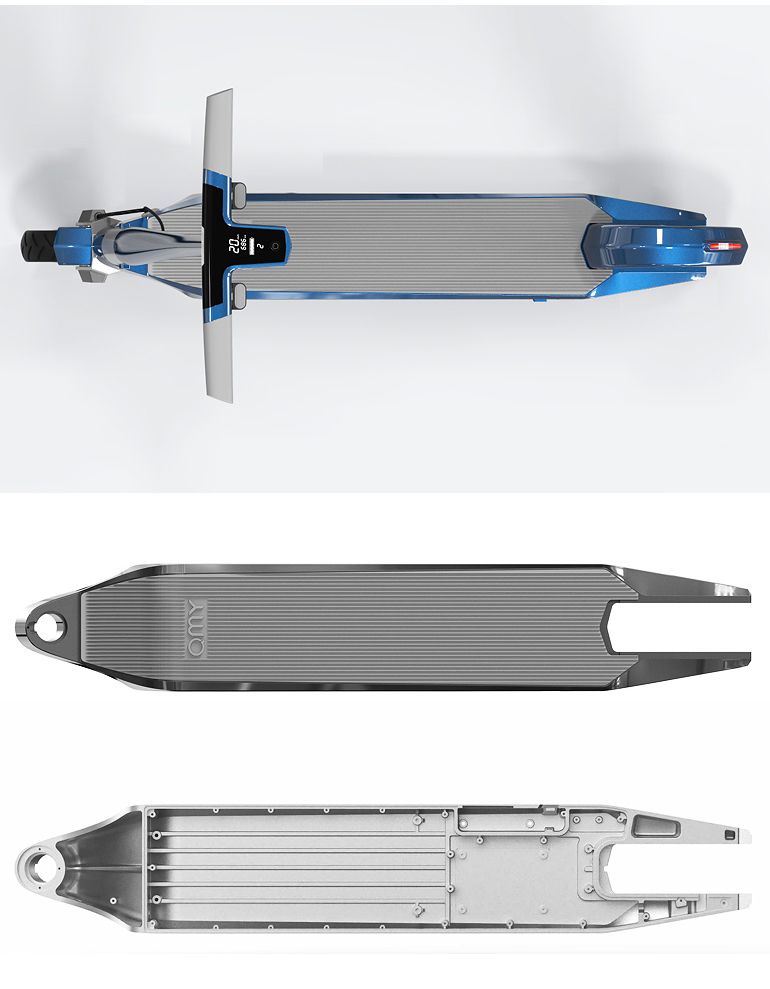 "Here at Qingmai, we strive to achieve perfect product detail and quality. We are a new-age tech company specialized in ride design and mass consumer hardware production. Our product designing team is our key strength", commented Mr. Chen during the post-launch press conference.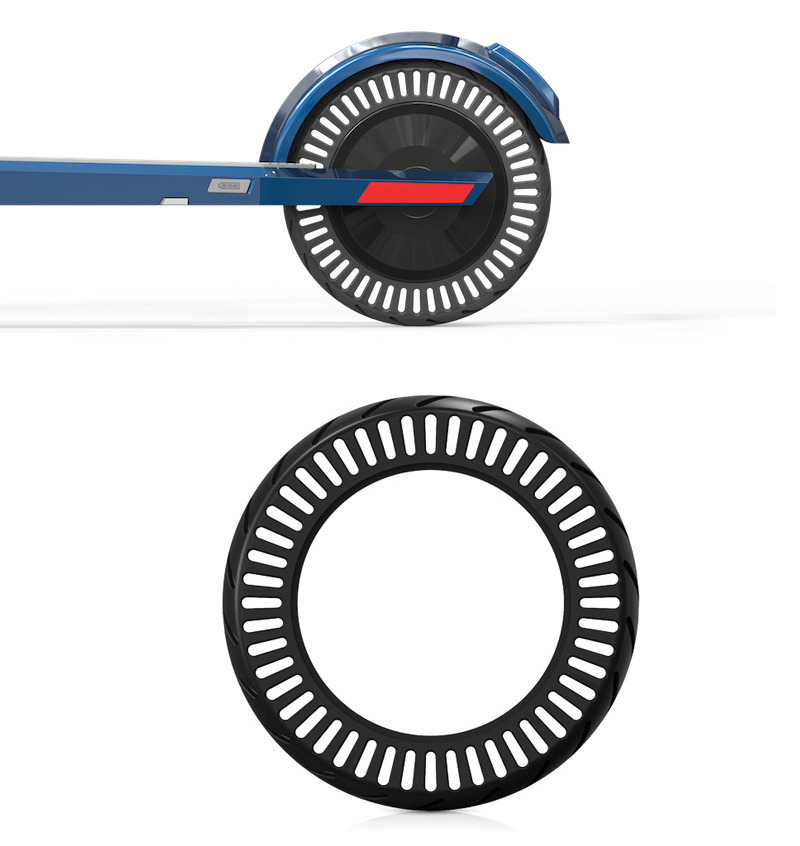 Peculiar maintenance-free hollow shock absorbing tire
About the Company
Qingmai Company is a leading technology company nestled in China.
To know more, visit http://www.qmy.cx/
Email: qmy-bd@qmy.cx
Tel: +86 17688689628
Contact person: Mr. Chen